Vitargo Lemon Lime 1 Scoop Carb Supplement
1tlemvit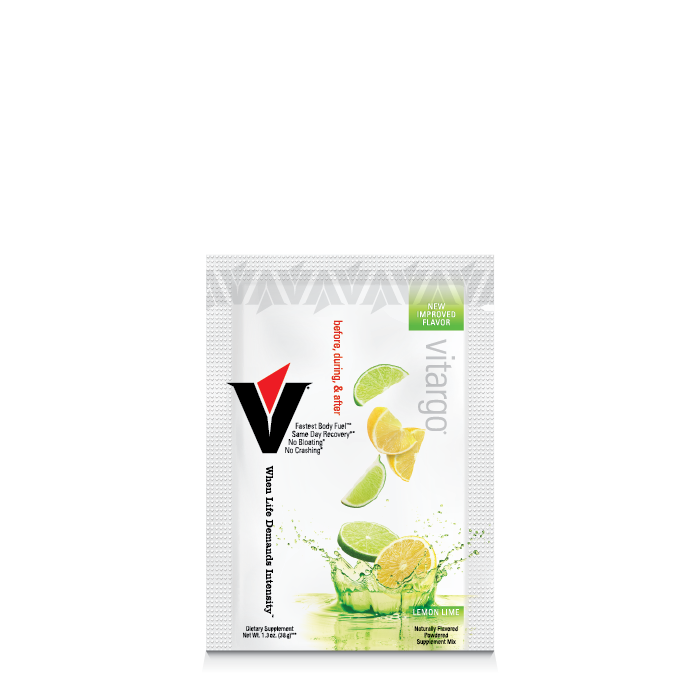 The premium carbohydrate choice for meeting the intense demands of life.
Vitargo is the fastest, university-proven body fuel to power your performance and recovery. Elite fueling for hard training is the ideal system to expand the boundaries of human endeavor, sustain metabolic balance, and form a sculpted physique

Same Day Recovery®: Replenishing muscle glycogen as fast and fully as possible after intense training i

s key to maximizing muscle recovery. Vitargo achieved nearly 2 times higher and faster muscle fuel recovery just 2 hours after exhaustive exercise compared to maltodextrin, glucose or dextrose based supplements. Train, and train again the same day, with up to 23% more maximal endurance.

Fastest Body Fuel™: Peer reviewed, published University research shows that the best way to replenish muscle glycogen stores after workouts is to consume high molecular weight (HMW) carbs immediately following a workout. Vitargo is the fastest absorbing super HMW carbohydrate available and the perfect choice post-workout.

Post Workout Muscle Recovery: Muscle refueling, repair and recovery will help athletes achieve peak performance. Vitargo post workout drink allows for rapid uptake of elements of recovery like glucose, amino acids, creatine and carnitine. Research shows that Vitargo is the fastest carb for post workout recovery.

Stacking: Ideal for stacking with non-carbohydrate pre-workout supplements and electrolytes, Vitargo is also the perfect companion for amino acids and protein for post workout recovery. Vitargo Carbohydrate enhances uptake of creatine, and only Vitargo has been shown to stimulate transport of carnitine across the muscle cell membrane for enhanced fat oxidation and energy metabolism.

Natural Flavors: Vitargo is offered in 6 natural flavors (Fruit Punch, Grape, Lemon Lime, Mango, Orange, Watermelon) and Plain.

Vitargo is sugar-free, gluten-free, vegan, halal, kosher and free of banned substances, certified by the Banned Substance Control Group (BSCG).
Our mission doesn't stop there. When you fully fuel your training you also support your body's needs throughout the rest of the day. Our goal is to empower your desire to train hard and meet the intense demands of a full life.
Certified Drug-Free by the Banned Substance Control Group (BSCG)
Certified Gluten-Free via ELISA testing after cGMP manufacturing
Kosher | Halal | Vegan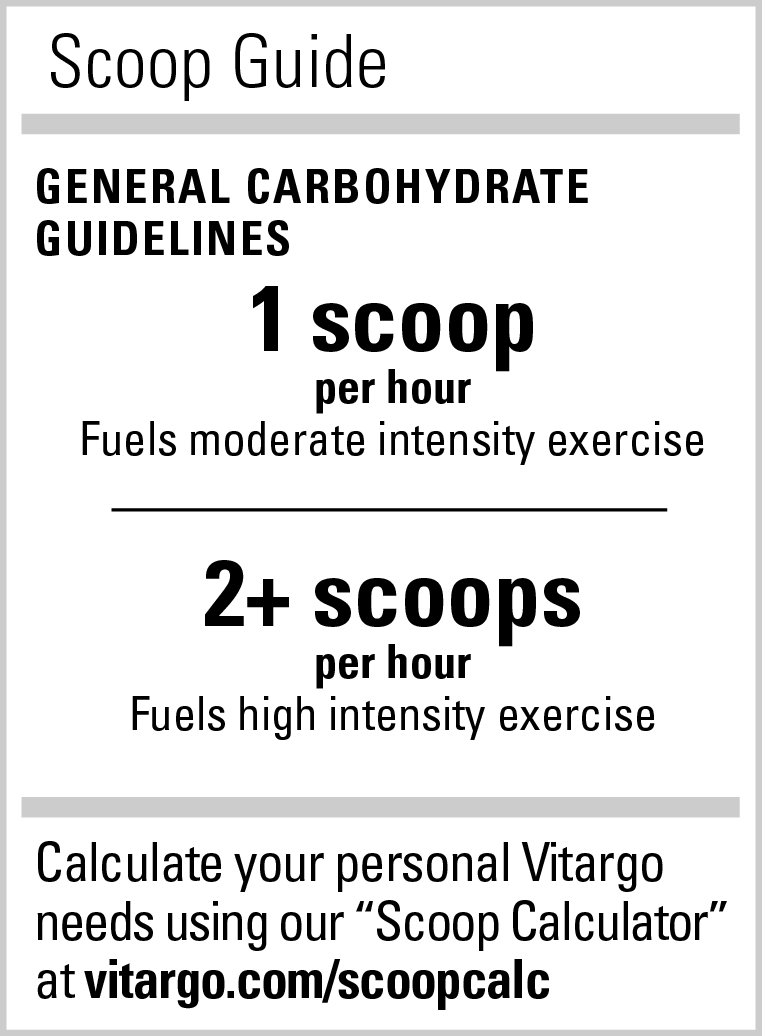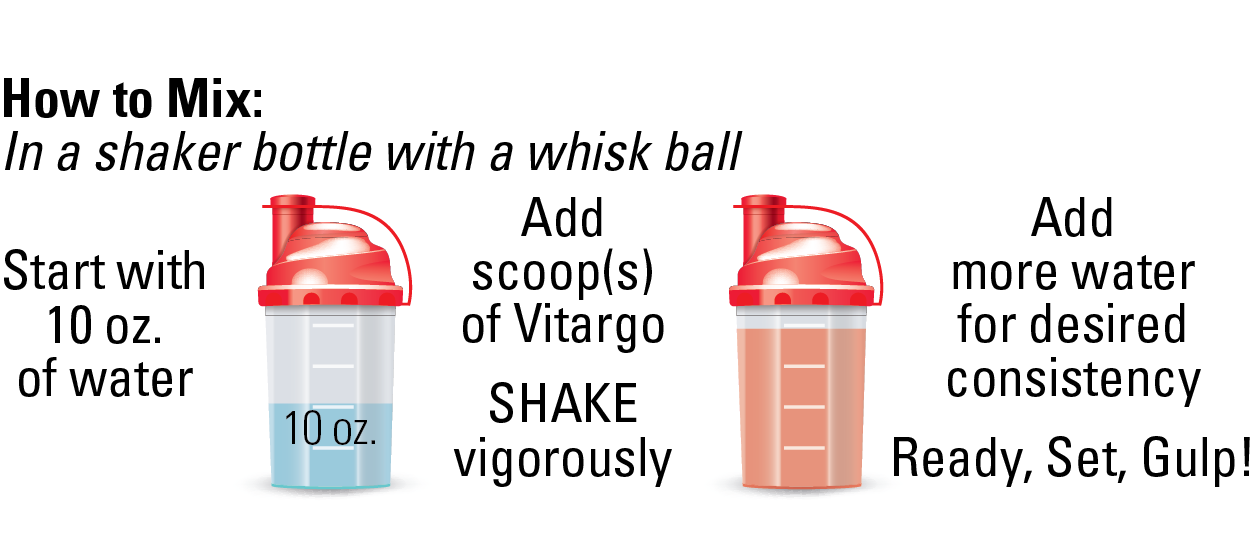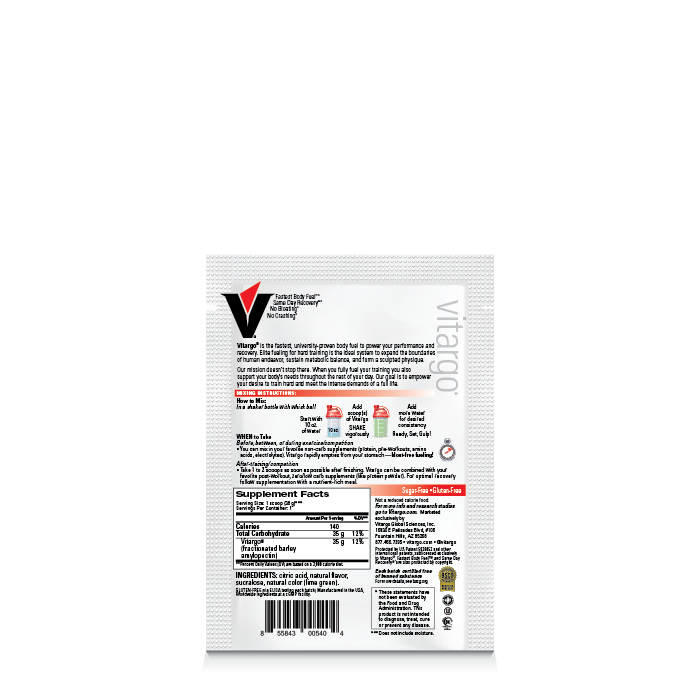 Vitargo is a unique carbohydrate because it is specially processed to yield a high molecular weight profile that is massively different from the carbohydrates that make up sugars (e.g. glucose, fructose, sucrose) and maltodextrin found in ordinary sport, energy, and recovery drinks. Most importantly, Vitargo is proven to work in athletes—in peer-reviewed published university studies. Part of the secret of Vitargo's technology is the molecular size of Vitargo. Scientists use molecular weight (how heavy the molecule is) to determine the size of molecules. As shown in the table, Vitargo is hundreds and thousands of times larger than maltodextrin and sugars.
CARBOHYDRATE MOLECULAR WEIGHT
High Molecular Weight Vitargo:    500,000 to 700,000 g/mol
Maltodextrin:                                      1,000 to 10,000 g/mol
Starch syrup:                                       250 to 1,000 g/mol
Sucrose:                                                342 g/mol
Dextrose (glucose) :                           180 g/mol
But molecular size alone does not make Vitargo unique. Vitargo is made through a special fractionation process that makes it rapidly digestible and therefore capable of delivering glucose to the blood, liver, and muscle at least twice as fast as other ordinary carbohydrates. Other so-called "high molecular weight" carbohydrates are "weightless" when it comes to proof—they have zero university studies showing superior fuel delivery or performance in humans.